PROBATE EFILING FILING CODES
On Tuesday, March 14, 2023, the Los Angeles Superior Court, Probate Division, released the following message to all Electronic Filing Service Providers (EFSP) regarding Probate Filing Codes:
When submitting proposed orders through efiling, it is important to select the correct Filing Code to ensure proper routing of your proposed order. Selecting an incorrect filing code may cause delays in processing.
You can search for the proposed order you are submitting by keyword (i.e., proposed order). A list of options will become available. Select the option that best describes the proposed order you are submitting. Please note that an Order for Probate is a specific form order (Judicial Council form DE-140) and should only be selected if this is the proposed order type you are submitting. Oftentimes individuals select this option in error.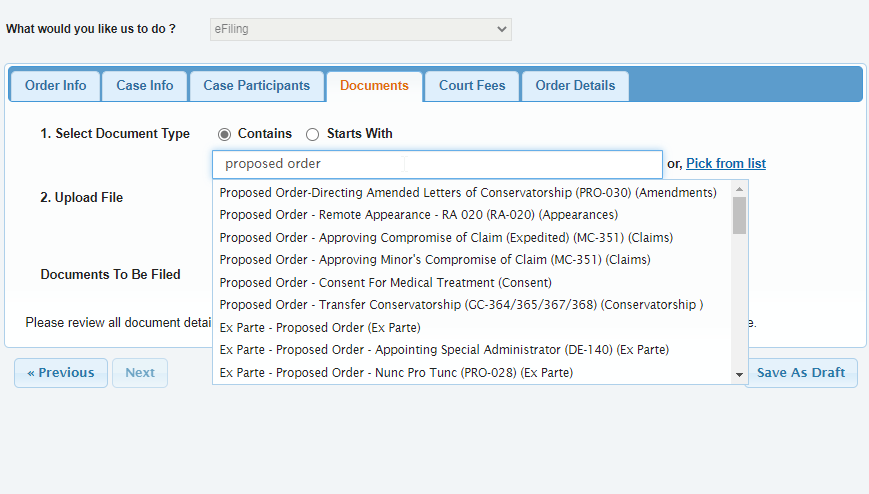 To assist you with selecting the proper description, attached is a list of Filing Codes that are available here.