Dear Valued Client,
Looking for certainty in uncertain times? Let the experts at First Legal manage your remote depositions to keep business moving.
Why remote? Why now?
Avoid Bottlenecking: Once stay at home orders are lifted, court reporters will be in high demand to manage backup
Take Advantage of Timely Transcripts: State litigation work will dominate reporters' time and delay ability to return transcripts of other depositions
Easy Does It Quality Control: First Legal staff will conduct demos, Q & A sessions, and equipment and platform testing with all participants prior to your scheduled session, AND provide monitoring by a qualified videographer during the depo, start to finish
Check out our video on how we can help you conduct your remote deposition.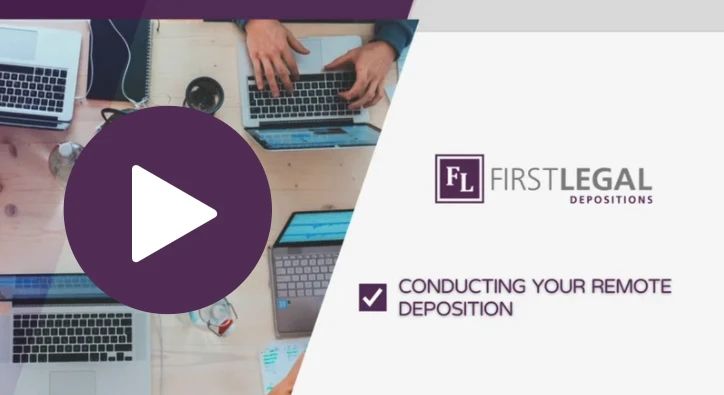 We're here to answer all your questions!
To schedule your personal Q&A session right away, email us at calendar@firstlegal.com.
Let's stay connected.
Your First Legal Depositions Family